Salesforce Staffing Services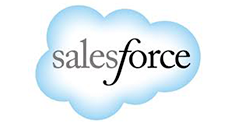 We are Salesforce staffing professionals! We can help you quickly fill your Salesforce job openings with current experts.
CloudMasters can help you fill Salesforce jobs with professional recruitment professionals who are experts in matching the most current Salesforce professionals to your Salesforce staffing needs.
CloudMasters provides Salesforce staffing services for all of the Salesforce.com products and services: Sales Cloud, Data.com, Work.com, Service Cloud, Desk.com, Salesforce1 Platform, ExactTarget Marketing Cloud, Pardot, Community Cloud and Chatter and App exchange partners.
Salesforce Administrators
Day to day Sales Operations support specialist and Salesforce.com administration for set up and customization, territory, communication templates, data, security, company, productivity and collaboration and mobile administration tasks.
Salesforce Developers
Software engineers who can create Force.com code (APEX) and Force.com pages (Visualforce) for application enhancements, troubleshooting, exception handling and de-bugging. Web Services API integrations and experience with the Salesforce.com developer toolkits (AJAX, Force.com Migration, Force.com IDE etc.)
Salesforce Business Analysts
Industry and business process experts who have experience working with business stakeholders to extend and optimizing Salesforce.com.
Salesforce Integration Specialists
Technical and business specialist for Appexchange application integration, data migration and web services API implementation
Salesforce Project Managers
CRM and Support Center Project Leaders.
Salesforce Pre-Sales Specialists
Salesforce.com and App exchange pre-sales specialists that have experience working with and selling to Salesforce.com customers.
Salesforce Sales
Sales Professionals who have sold services to Salesforce.com customers
Salesforce Implementation Consultants
Technical and business consultants who have worked in a billing role with a Salesforce.com partner on a Salesforce.com implementation.