Experts in Staffing Salesforce Jobs
When you do business with Cloud technology, you have to keep up with the most current technologists who are experts in the platforms you work with. At CloudMasters, we help companies harness the power of the Cloud for staffing Salesforce jobs.
We have a vast database with expert talent to help you quickly fill your Salesforce jobs. Are you looking for Salesforce Architects, Salesforce Administrators, Salesforce Business Analysts, and Salesforce Developers? We can place the more current experts for your Salesforce jobs!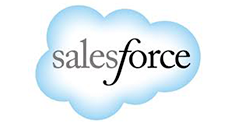 Attn: Salesforce Experts!
If you are a Salesforce Expert, CloudMasters wants to hear from you! Add yourself to our candidate database.